May 16th 2022
---
On March 12th, 2022, the entire Tokyo Creative team performed the traditional Tokyo Koenji Awaodori dance alongside professional dance troupe Tokyo Shin-nonki Ren. Held in collaboration with Suginami Ward, the event was the culmination of months of preparation and practice, detailed in the video below:

The 'Awa Odori' is a traditional Japanese dance that has enlivened Tokyo summers for the past 64 years. It originates from the Tokushima region and has a history dating back over 400 years.

In 1957, a single shopping street in Tokyo's Suginami ward introduced the dance to bring excitement to the area. Since then, it has become one of the largest yearly festivals in the entire city. As well as the summer festival, workshops, and other related Tokyo Koenji Awaodori events take place all year round.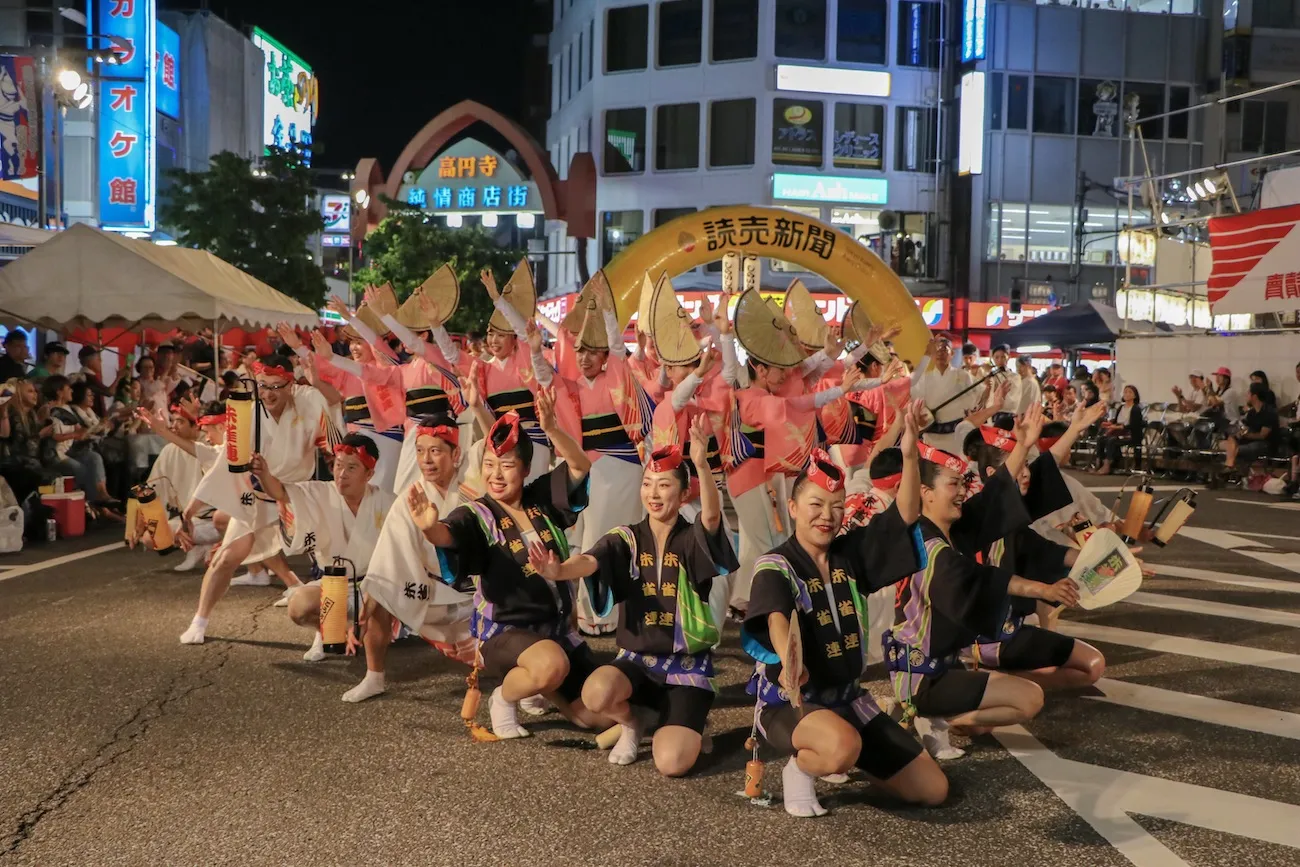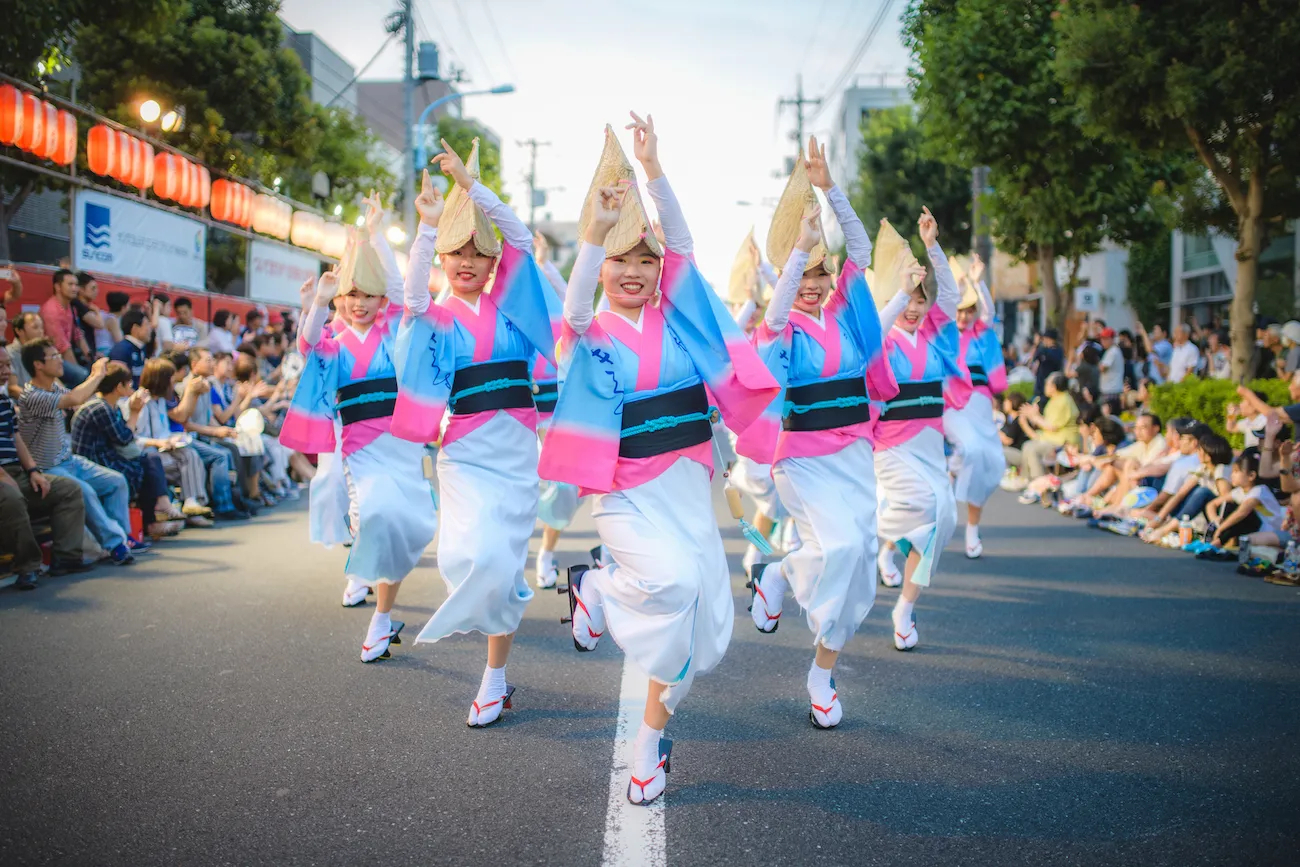 Although it may look relatively straightforward, the dance itself has several intricate movements and requires being in a deep squat position for pretty much its entire duration, which certainly posed a challenge at first.

Overcoming these obstacles and improving as a team certainly brought us all closer together, and we couldn't wait to perform what we had learned on March 12th.

The event itself was an absolute joy, and we were delighted to welcome 20 audience members to enjoy the day with us. As well as our own dance performance, we all took part in a fun quiz before being treated to a performance by the Tokyo Shin-nonki Ren. Please check out the video below to see how it all turned out!

We all had a fantastic time learning the Tokyo Koenji Awodori dance, and it was a very special project as it allowed all members of the team to not only be involved but to bond over the months of practice.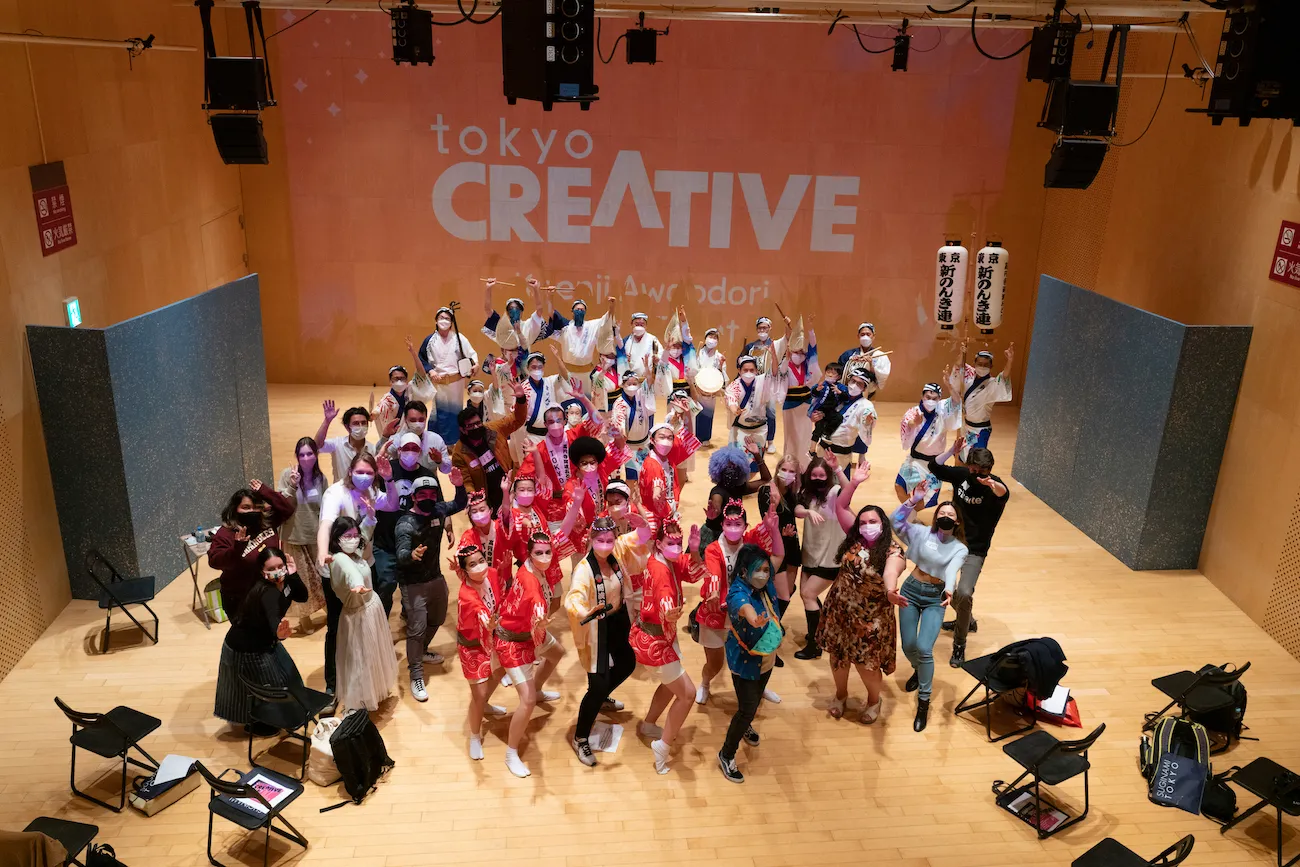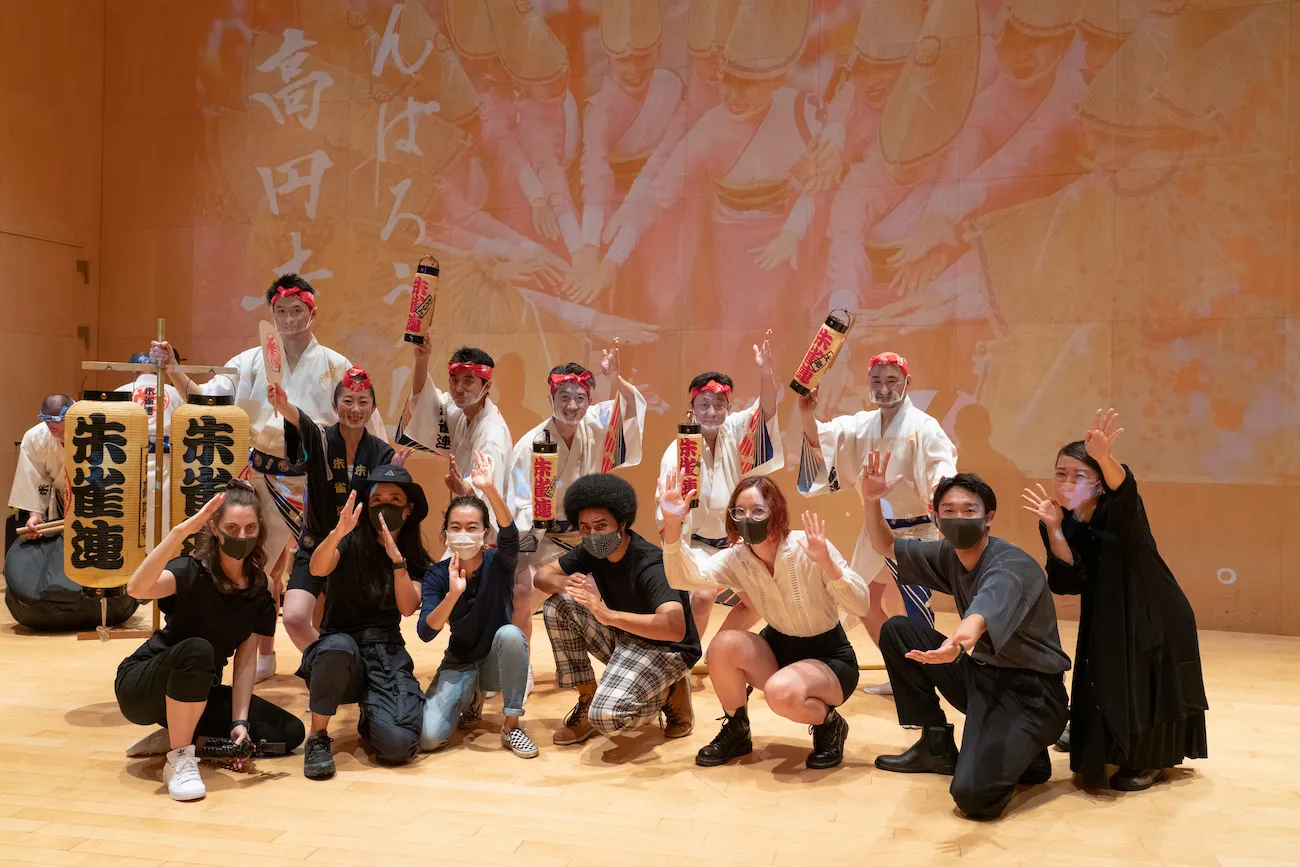 The Tokyo Koenji Awaodori festival takes place over the last Saturday and Sunday in August; if you happen to be visiting Japan during that time, you absolutely have to experience it for yourself!

Due to the global pandemic, we understand that visiting the festival in 2022 is going to be extremely difficult, but be sure to checkout the Experience Suginami website to learn about everything the area has to offer, so that when you do visit, you'll have an amazing time!