June 6th 2022
---
On Wednesday, May 25th, 2022, the TC team was filmed on location by TV Asahi for the network's popular morning show 'Good Morning.'

Filmed as part of a feature on media companies producing social media-based content for an international audience, TV Asahi wanted to show their audience what kind of things we get up to when out making content for our YouTube channel, TC Play.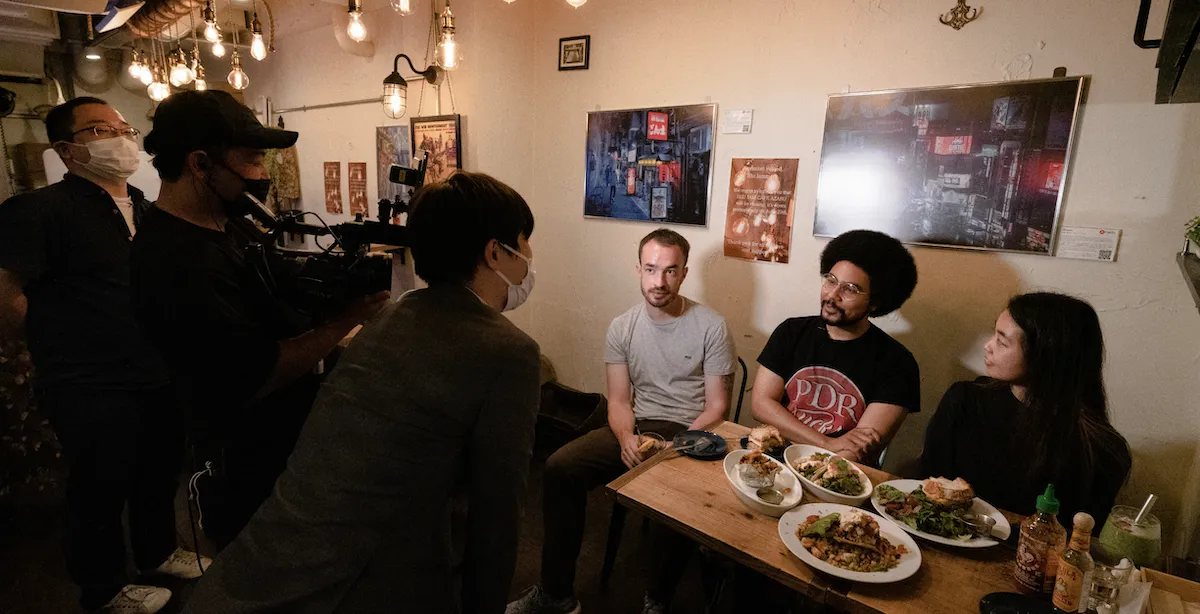 Our location for the day was the excellent Blu Jam Cafe in Tokyo's Azabu Juban neighborhood. For several years, Blu Jam Cafe has long been an iconic restaurant in Tokyo, offering an innovative take on Los Angeles cuisine.

We chose to feature Blu Jam on TC Play as part of an episode highlighting some of the vegan food options that Tokyo has to offer. When we were planning the episode, Blu Jam was the first name that we all thought of as it's a restaurant all members of the team like to visit regularly.

Blu Jam has another connection to TC, which is immediately apparent upon entering the cafe, where the artwork of Chris Broad adorns the walls. This is part of a project set up by our very own Ian, which links artists to Tokyo locations, helping them host exhibitions. Check out the Artedly website for more information.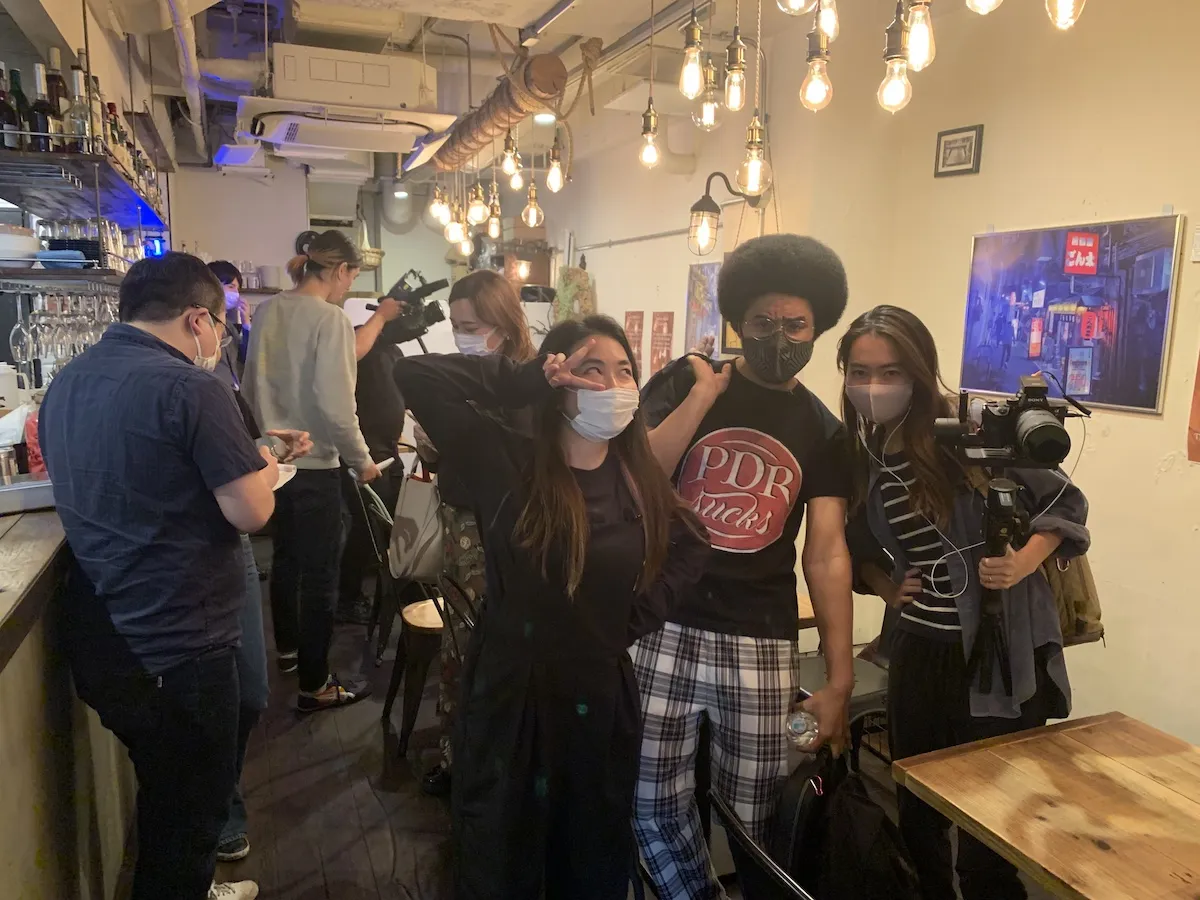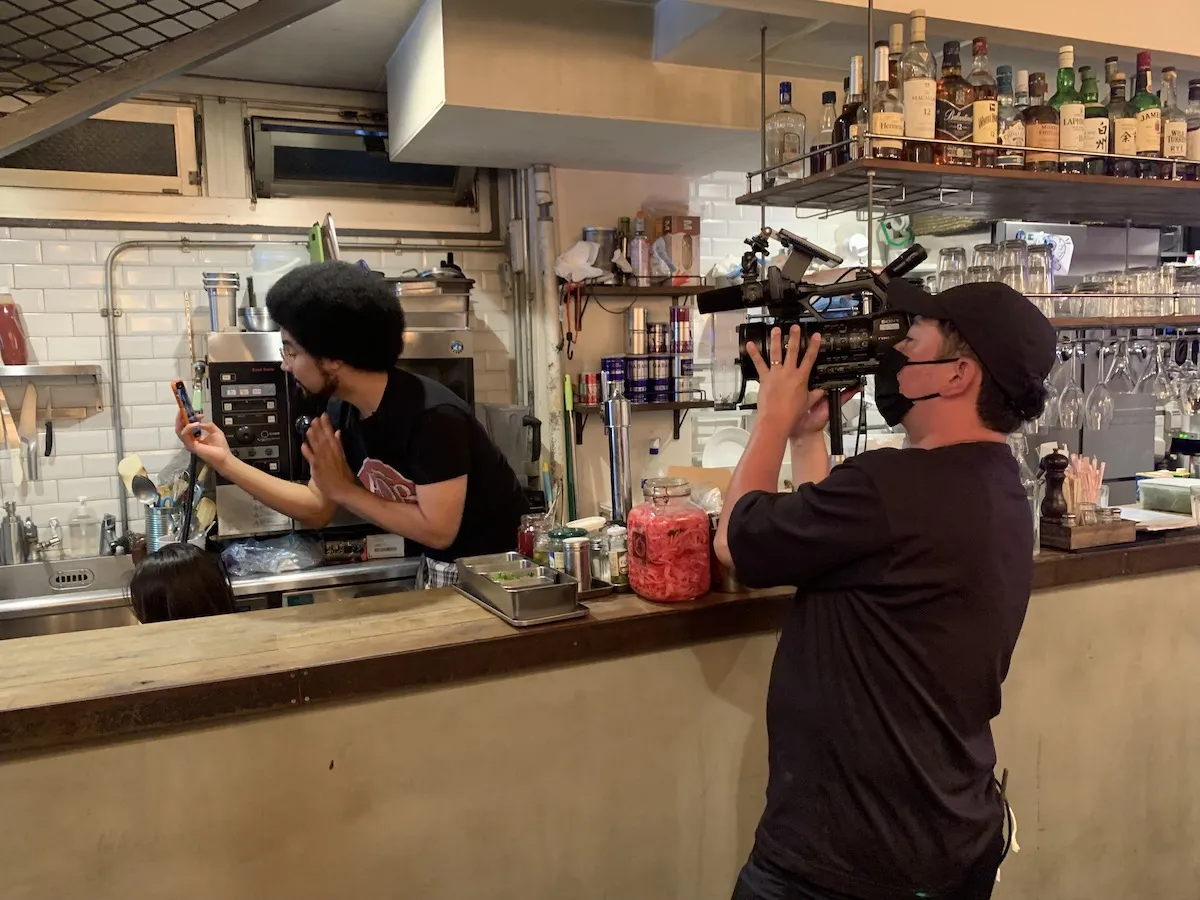 To fully explore Blu Jam's vegan menu, we obviously had to order a wide selection of their most popular, most delicious dishes, all in the name of science, obviously...

First up came the tofu burrito, followed by a vegan Ruben sandwich and tofu tacos. One of the things that we love about Blu Jam is that everything is homemade, which absolutely comes through in the taste. The vegan thousand island dressing in the Ruben sandwich was especially good, leading to all of us trying to figure out how it was made without mayonnaise.

The final dish, vegan rancheros, is a crispy corn tortilla topped with scrambled tofu, black beans, red bell peppers, cherry tomatoes, chipotle, and cilantro, served with fresh Pico de Gallo, avocado, house-made vegan sour cream, and grilled potatoes! Trust me; it's as good as it sounds!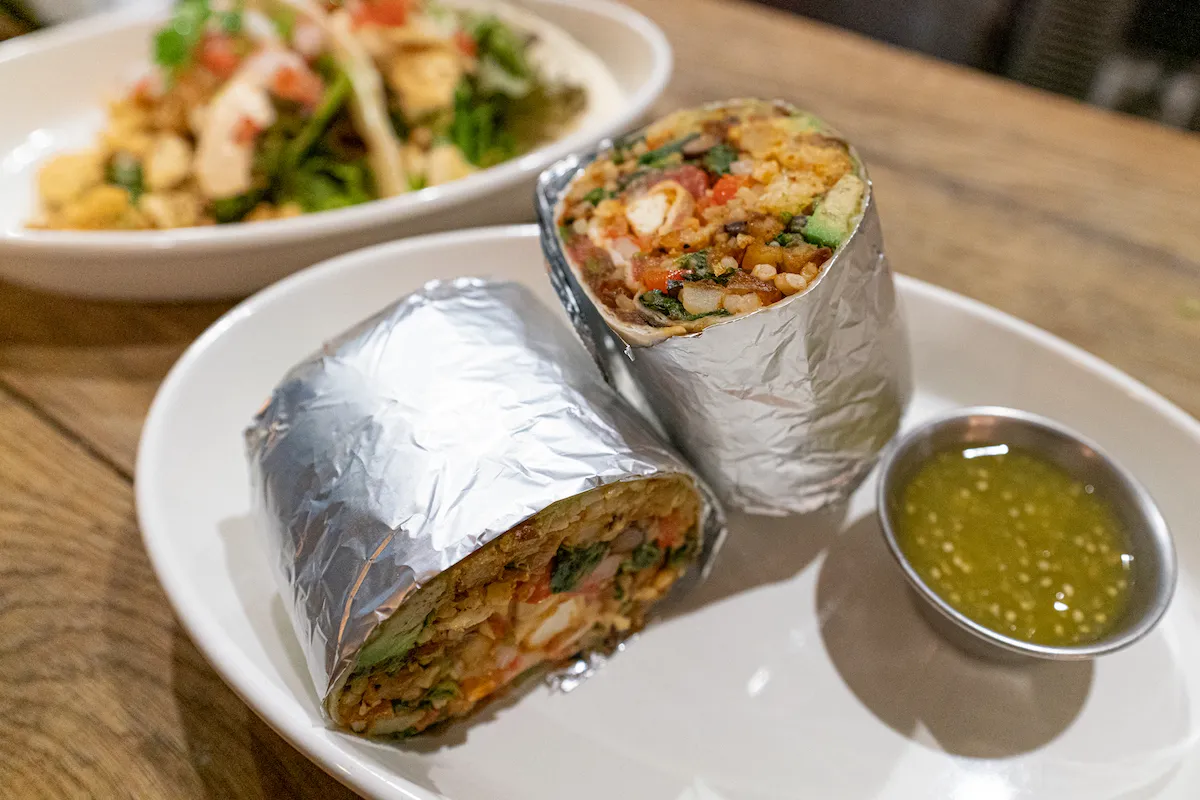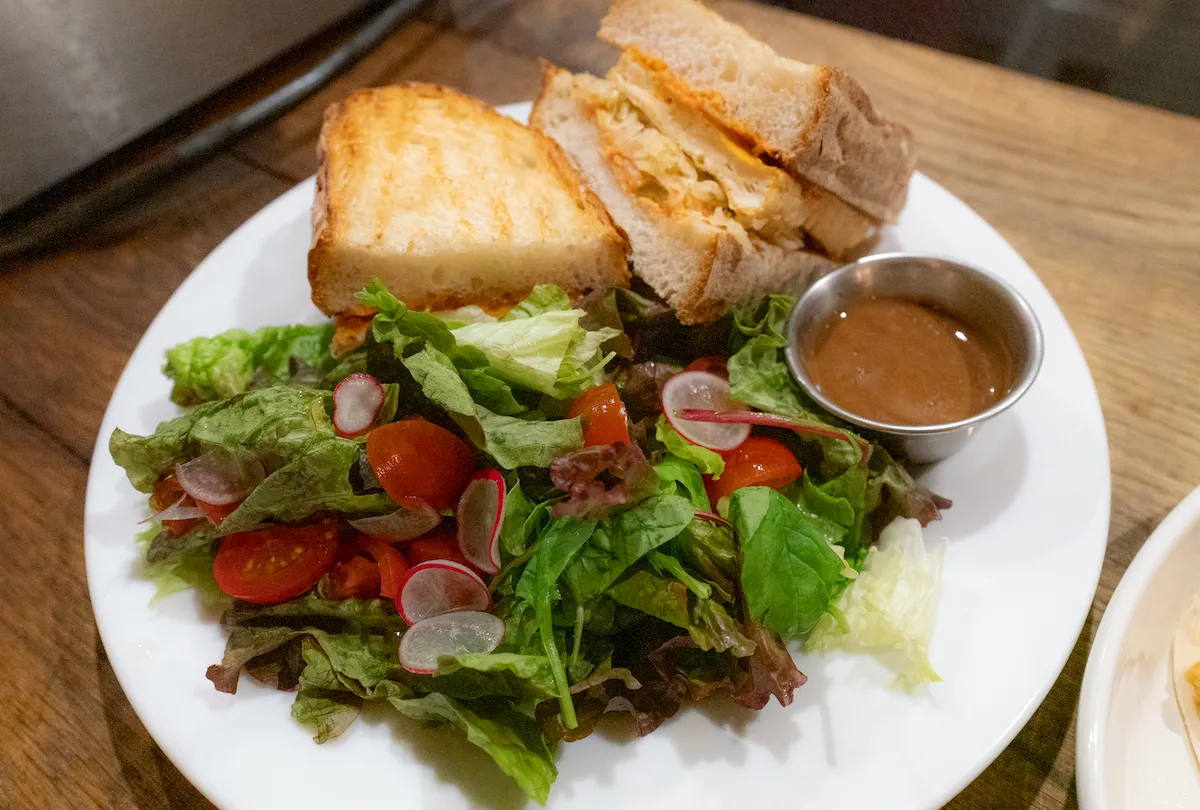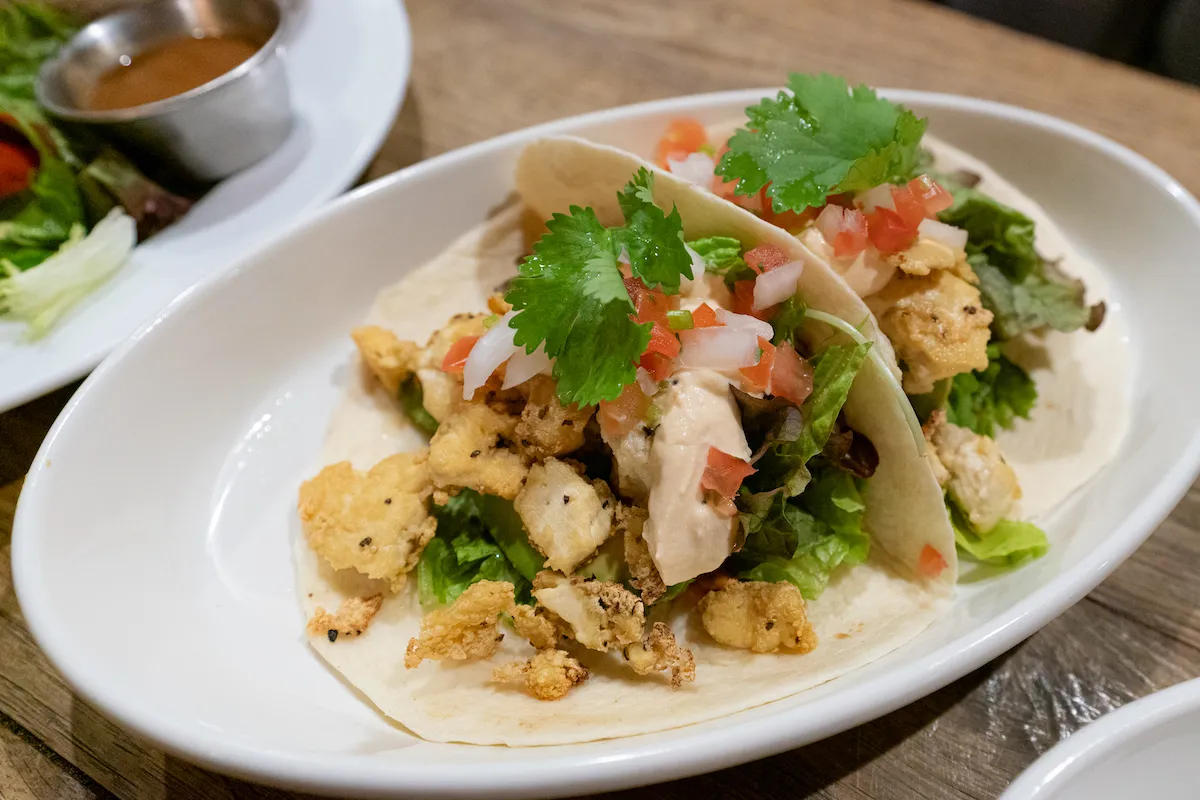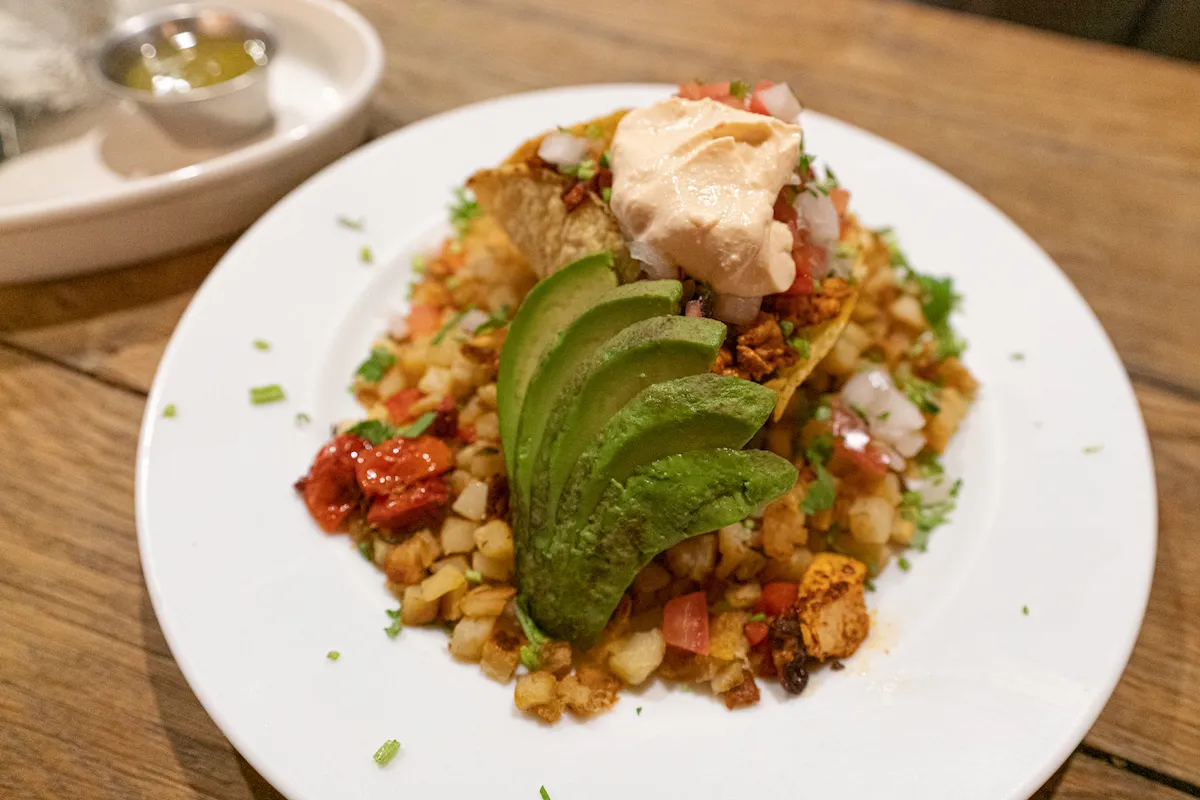 While eating, Jordan and Shiori did a great job of explaining to TV Asahi why locations such as Blu Jam are essential to visitors to Japan, where it can often be challenging to find vegan and gluten-free options.

Unfortunately, Blu Jam in Azabu will be closing at the end of June 2022, but fear not, we have been informed that they will reopen at a new location in the near future, and we can't wait to visit.

We've started making more Instagram reels this year, to check out the ones we made at Blu Jam, plus much more, check them out here!